A NEW CONCEPT IN ACCOMMODATION FOR STUDENTS
We are the best option to live while you study !. Come and check it!
The residence is an old house renovated and refurbished.
We have three Airbnb shared rooms (very bright and spacious). Lockers to keep your things, two bathrooms. A desk in each room and a table to study with friends. Internet WIFI.
Two rooms are female and one male.
We also have two fully equipped kitchens with all the utensils and at your disposal to make you feel at home.
Washing machine.
We are in the center of San Martin. A few meters away are all the services: self-service, photocopying, coffee shops with PC, Taxi and Uber, banks, wholesale and dietetic shops. And we are in front of the UNSAM!
Have the comforts of Capital Federal at a cheaper price.
Students from Argentina and from all over the world stay every year.
Still not decided? do not think about it anymore, we are waiting for you !!!
consultations to
cercadelafacu@gmail.com
THE KITCHEN AND LIVING ROOM
THE ROOMS
THE GARDEN
We are here

Buses:
78-87-57-176-169-175-161-310-670-252-343-204

Train:
San Martin Station


45' from the Obelisco (Train "Mitre" + Subte B)


The University Residence is only 200 meters from the Main Square, 50 meters from the Shopping Mall
and 20 blocks from General Paz Ave.
General San Martín. Buenos Aires. Argentina.

UNSAM DISTANCE MODE

If you study your career online in UNSAM, you can stay in our hostel on the days that end in person.

We have already received students from Parana and Mendoza!

RATES

The student pension price is $12.000 el primer mes, luego $7.500 per month or consultar precio per day. Includes services and taxes.

No commission is charged, nor is a guarantee requested.

The deposit is .

(Students must bring sheets and towels)

CONTACT

Only young students with a desire to progress are accepted. That is why previous interviews are conducted. Reserves your place.

Contact us for a first interview:

cercadelafacu@gmail.com

As we do not have a reception, we ask you to previously combine the visit by email.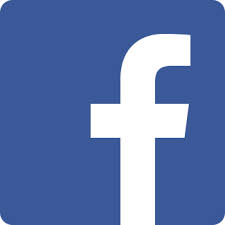 Add us to your Facebook